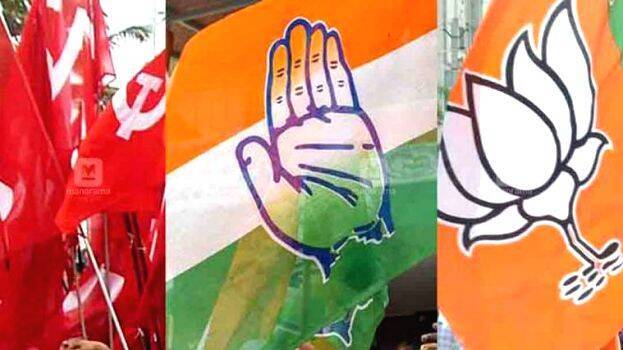 The Kerala High Court had directed the government to take action to remove the illegal flagpoles installed in public places in the state. The court will consider the petition related to this December 20. An affidavit has been filed informing the action taken by the government on the earlier order issued by the court. The Additional Advocate General informed the court that the Chief Minister has decided to convene a meeting of the political parties to reach a consensus on the issue of removal of flagpoles. The government's decision to convene an all-party meeting may be due to the fact that most of the roadside flagpoles were erected by various political parties and their affiliates. In addition to political parties, religious institutions also have erected their flagpoles on the roadsides. Such flagpoles also need to be removed.
Those erecting flagpoles do not care about the difficulties faced by motorists because of the flagpoles. If someone touches any of these flagpoles, it may even trigger an emotional tension in the state. Everything related to the flag causes so much emotional tension. That is why the Chief Minister is planning to convene an all-party meeting and take a decision that is acceptable to all. The court has also welcomed it.
The erection of flagpoles on both sides of the narrow lanes in the state poses a major challenge to smooth driving. Flagpoles at junctions and bus stops often cause several accidents. If one party erects a flagpole at a particular place, the next party will erect their flagpole close to the other flagpole. This is how flagpoles are erected in rows in public places. The space for vehicles will be reduced again when ramps are built around the flagpole to give it strength. Electric and telephone poles along the road also pose challenges. Such obstacles on the road test the patience of drivers. Several people riding two-wheelers have been killed after their vehicles rammed into these poles.
Roads need to be kept free of encroachments for smooth transportation. Flagpoles erected on roadsides and billboards on the sidewalks are also a sign of deterioration of culture. There is no point in boasting about cultural pride if we are unable to keep our country and cities clean.