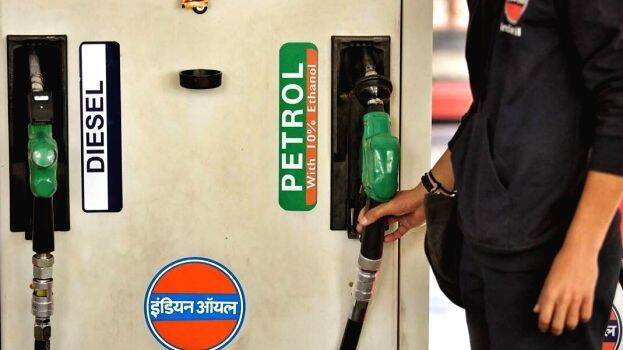 The sharp rise in LPG prices continues even as the Center has pulled back from its daily petrol and diesel price hikes in the run-up to the forthcoming Assembly elections. The price of commercial cylinder gas has been hiked by Rs 101.5 per liter. It is Rs 2095 to Rs. 2122 in Kerala for a 19 kg cylinder. Despite the impact of the increase of Rs 266 on November 1, the December prize has increased by more than Rs 100. This year, an additional burden of Rs 821 has been imposed on commercial LPG several times.
It is useless to say that the prices of petroleum products are in line with the fluctuations in the international market. This is because global crude prices are falling. The cooking gas produced in the refineries in the country itself is being sold at the highest price without any norms. Last month, the price of domestic gas went up to close to Rs 1,000.
No government that respects public opinion would show such deception in the case of fuel price. Tea stalls and small restaurants are run by the lower strata of society as a means of livelihood. When they have to pay more than Rs 2,000 for a cylinder of cooking gas, what do those poor people get out of that business? Increasing the price of LPG while commodities are suffocating due to inflation is fraud and loot. This is not a step in the right direction for a government committed to controlling price rise. When there are many ways to fill the treasury, the governments depend on petroleum products. Tea vendors, who have to pay higher prices for gas, will be forced to raise prices for tea and food.
This is a testament to the lack of concern despite widespread protests against the Centre's fuel policy, which is oppressing the people. It is foolish for government with majority any anti-people action as a license to carry on without change. It will come at a heavy price. The decision taken last month on petrol and diesel is a testament to the value of public opinion. It took a few by-election defeats to reach that decision. The fact that the people's protest was accepted at least for the time being does not mean that they won't raise prices later. Government policy on the issue of fuel prices is beyond the reach of the majority of the people. If there is an opinion poll it will be convinced. Unfortunately there is no such system here. Government decisions, no matter how unpopular, have to be accepted. The Central and State Governments are not even prepared to include fuel prices in the GST as their income will decrease. Thus the government gets a chance to squeeze people for money as much as possible as fuel cannot be avoided at all.