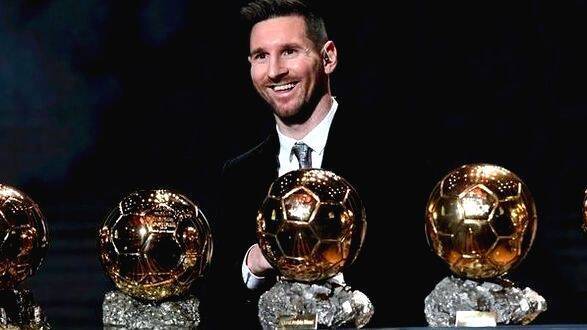 PARIS: Argentina and PSG forward Lionel Messi claimed a seventh Ballon d'Or award, extending his record as the player with the most Ballon d'Or awards in history, while Spanish and Barcelona women's player Alexia Puttellas picked up the Ballon d'Or Féminin on Monday.

Messi, who last won the Ballon d'Or in 2019, moved two ahead of Cristiano Ronaldo. Poland and Bayern Munich striker Robert Lewandowski, who missed out on a well deserved Ballon d'Or in 2020 after France Football cancelled it due to Covid, came in second. He was, however, selected as the Best Striker of 2021, a new award introduced by France Football.

The Argentine superstar was in red-hot form for Argentina, playing a pivotal role in Argentina's Copa America victory, the country's first trophy after 28 years beating rivals Brazil in the final. He was the top scorer, the player with the most assists, and was selected as the best player of the South American tournament.

Messi also won another Copa Del Rey trophy with FC Barcelona before his shock move to PSG last summer.

The 34-year-old finished as the top scorer in La Liga as well.
27-year-old Alexia had a glittering season with 37 goals and 27 assists as FC Barcelona enjoyed a dominant season winning the treble.
Gianluigi Donnarumma won the Yashin Trophy, the title for the best goalkeeper of the year.
FC Barcelona's young sensation won the Kopa Trophy, the award for the best player under the age of 21.