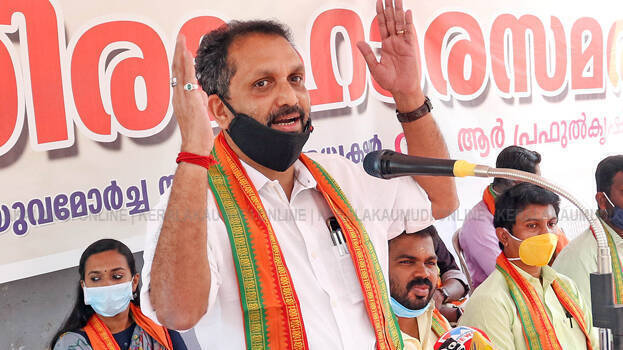 THIRUVANANTHAPURAM: BJP state president K Surendran has said that things will become clear in the state by May 2. The parties in both fronts remain there because there is no other way. Surendran said the arrivals from the Congress will be known after May 2.
In 2026, the BJP will rule Kerala with 100 seats. There is no doubt that the BJP will come to power if it gets 35 seats. Surendran also asked whether those in both fronts are happy.
Many in Congress are dissatisfied. They are all waiting. Surendran added that many dissidents are waiting to know the outcome of this election.