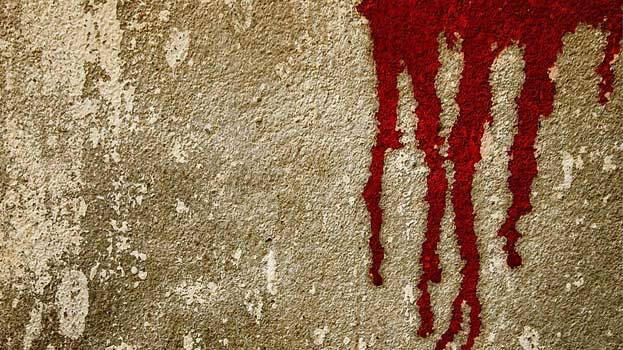 THRISSUR: Locals near Vadakkekad police station in Thrissur were terrified when they saw names written in blood on the wall of a nearby temple. Following this, several kinds of rumours began to spread in the region which caused tension among the public.
While some claimed that the blood marks were used to destroy the rituals of the temple, police were forced to step in as authorities suspected that the increasing tension might lead to communal riots in the region.
After a preliminary investigation, the police found out that the names belonged to a teenage boy and girl in the locality. Upon questioning, the boy admitted that he himself had written the names on the temple wall. He said he had proposed love to the girl and wrote their names on the wall after he was warned by the girl's family not to harass her.
Police added that the boy was caught after they discovered that the blood used for the act was the blood of chicken and not human blood. The details of the boy were obtained after probing a nearby meat shop. They discovered that the boy used to work in the shop and had collected the blood during his working hours.
It is learnt that the youth has been arrested under various charges including incitement to riot and damaging private property.