Fed up of singing, dancing.... thought of quitting films, says Amala Paul 
| Published on Fri 12 Jul 2019 07:22 PM IST MALAYALAM VERSION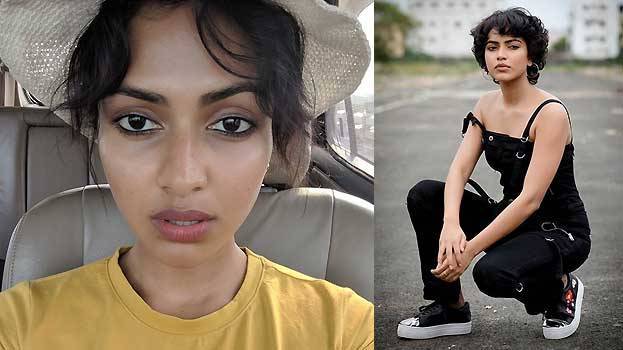 Even when Aadai's trailer has become a highly debated topic in the cinema world, its lead actress Amala Paul says that she was planning to quit the film world.

"I didn't see any character with a difference coming to me and so I seriously thought of stopping this business and go searching for some other new job," she said in an interview given to a Tamil media.

Amala said that she had already become fed up of dancing, singing and doing romantic scenes with heroes. "It was when I was thinking seriously about quitting the film field came the synopsis of Adai, searching for me. I was dazed by it. Can a story be said in this way also? I began thinking... Immediately, I expressed my desire to meet its director Ratnakumar. That is how I landed the main role in Aadai
After that, several new odd characters came to me. Cadaver also was one such story that had thrilled me.

With that story, its director met many heroes but many were reluctant to say yes to the heroine-centric project. Initially, I also avoided that project as I was busy then. But the director insisted that I should be the heroine and I Okayed that project.

I think this is perhaps the first full-length film on the forensic subject. I'm also fortunate to be one of its producers," explained Amala, who already has about five films in his kitty.